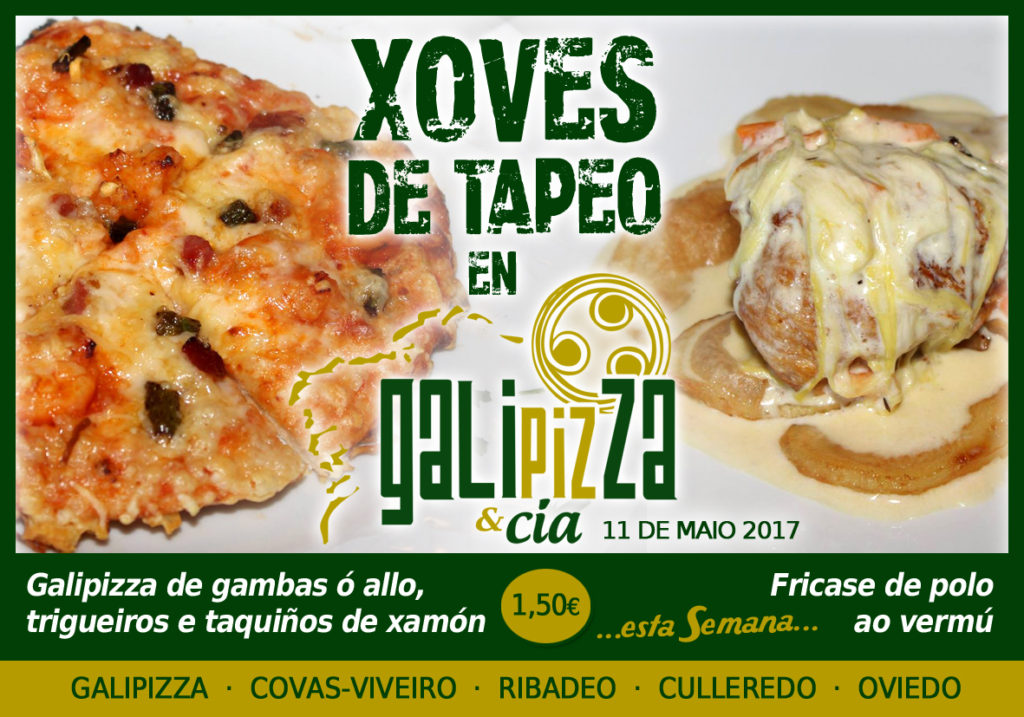 #XovesdeTapeo en #Galipizza #Covas #Viveiro #Ribadeo #Culleredo #Oviedo
Por tan só 1,50€ podes probar as novas creacións desta semana:
Por tan sólo 1,50€ puedes probar las nuevas creaciones de esta semana:
Galipizza de gambas ó allo, trigueiros e taquiños de xamón.
Galipizza de gambas al ajillo, trigueros y taquitos de jamón.
Galipizza of shrimps in garlic sauce, wild asparagus and small cubes of ham.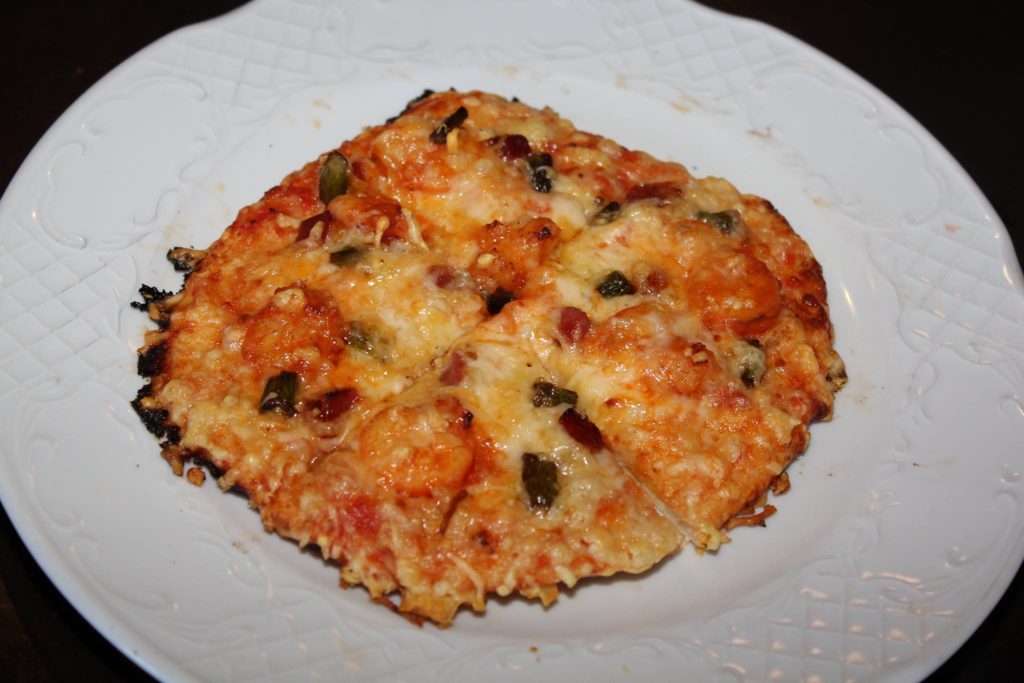 Fricase de polo ao vermú.
Fricase de pollo al vermú.
Fricassee of kicken vermouth style.