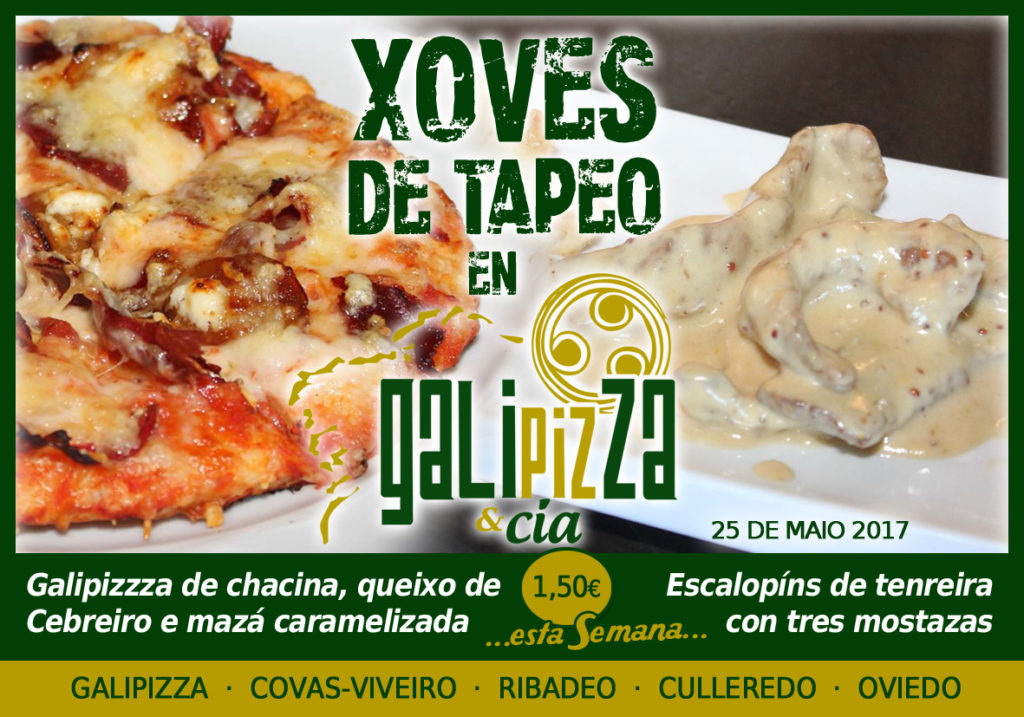 #XovesdeTapeo en #Galipizza #Covas #Viveiro #Ribadeo #Culleredo #Oviedo
Por tan só 1,50€ podes probar as novas creacións desta semana:
Por tan sólo 1,50€ puedes probar las nuevas creaciones de esta semana:
Galipizzza de chacina, queixo de Cebreiro e mazá caramelizada.
Galipizzza de cecina, queso de Cebreiro y manazana caramelizada.
Galipizza of cured beef, cheese from O Cebreiro and caramelized apple.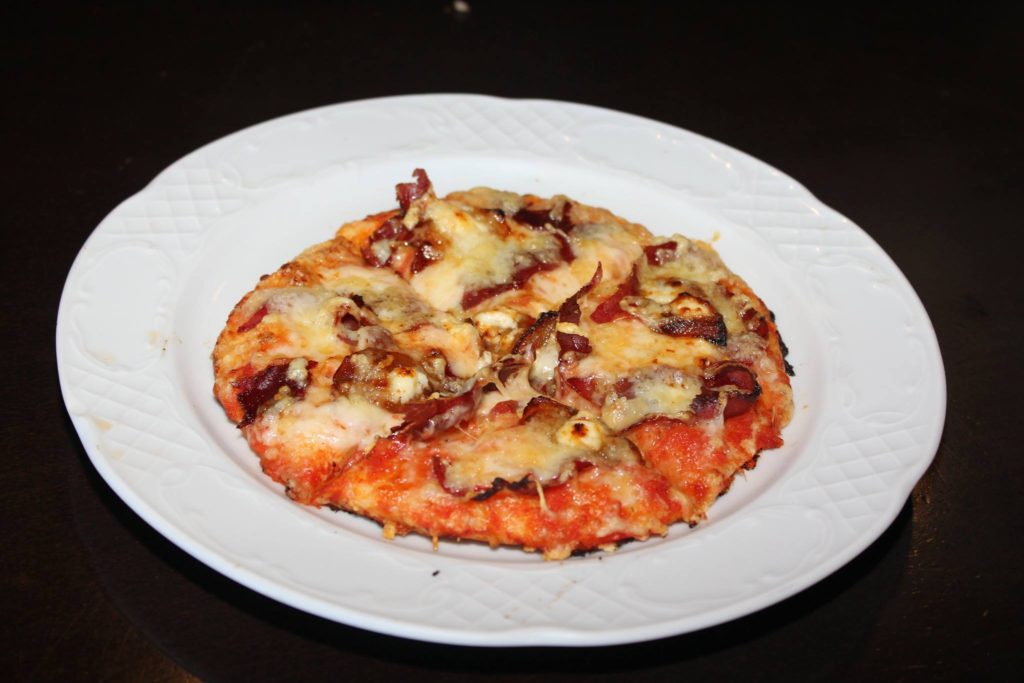 Escalopíns de tenreira con tres mostazas.
Escalopines de ternera con tres mostazas.
Veal fillets with three mustards.