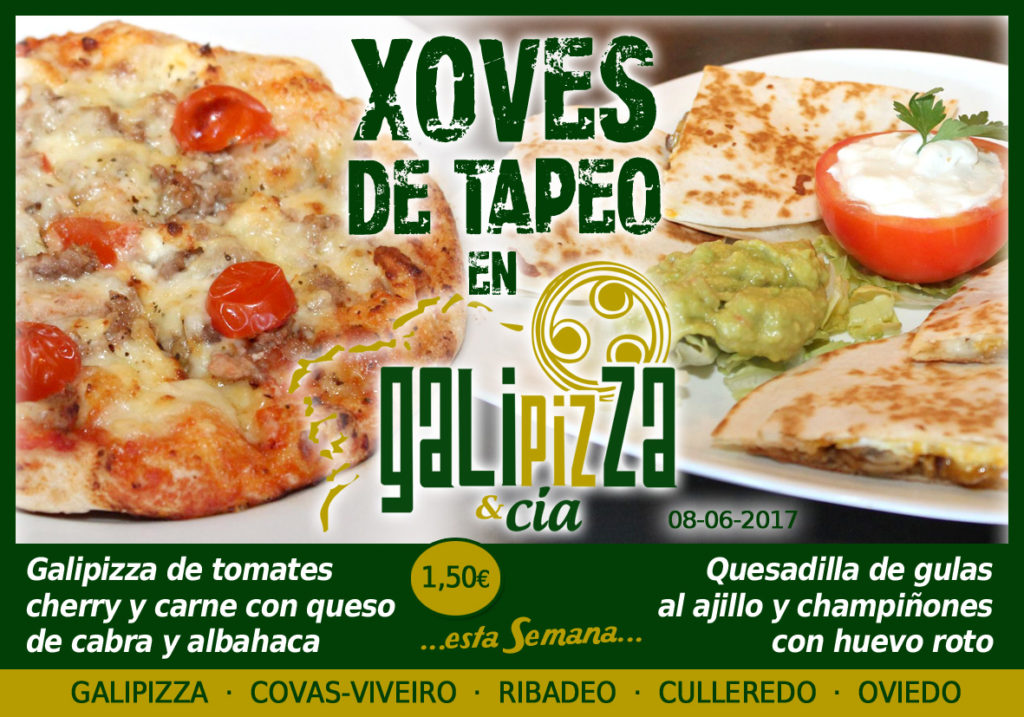 #XovesdeTapeo en #Galipizza #Covas #Viveiro #Ribadeo #Culleredo #Oviedo
Por tan só 1,50€ podes probar as novas creacións desta semana:
Por tan sólo 1,50€ puedes probar las nuevas creaciones de esta semana:
Galipizza de tomates cherry y carne con queso de cabra y albahaca.
Galipizza de tomates cherry e carne con queixo de cabuxa e albahaca.
Galipizza of cherry tomatoes and meat with goat cheese and basil.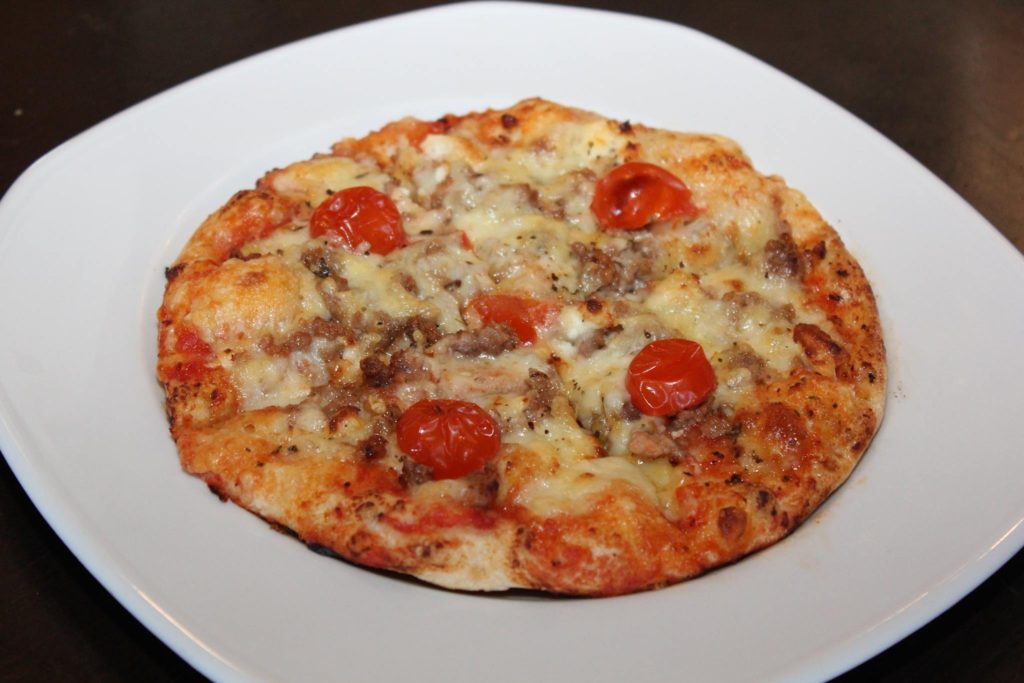 Quesadilla de gulas al ajillo y champiñones con huevo roto.
Quesadilla de gulas ó allo e champiñóns con ovo roto.
Quesadilla of baby eels in garlic sauce and mushrooms with scrambled eggs.